The Portraits and Self-Portraits Series
Judith Weinshall Liberman
Return to the Portraits and Self-Portraits Series Gallery
The SELF PORTRAITS were created over a period of three decades - from the 1960s to the 1990s. Creating self portraits provided me the opportunity to explore art as well as myself. My exploration of art through the SELF PORTRAITS can be easily seen from the variety of media used in these works - oil, printed fabric, marble dust, acrylic, printpainting, collage and mixed media. My exploration of myself is evident in the images themselves. Some of my favorite works in the history of art were the self portraits created by Rembrandt and by Van Gogh. Their example inspired me to try to express my evolving thoughts and feelings about myself through the years.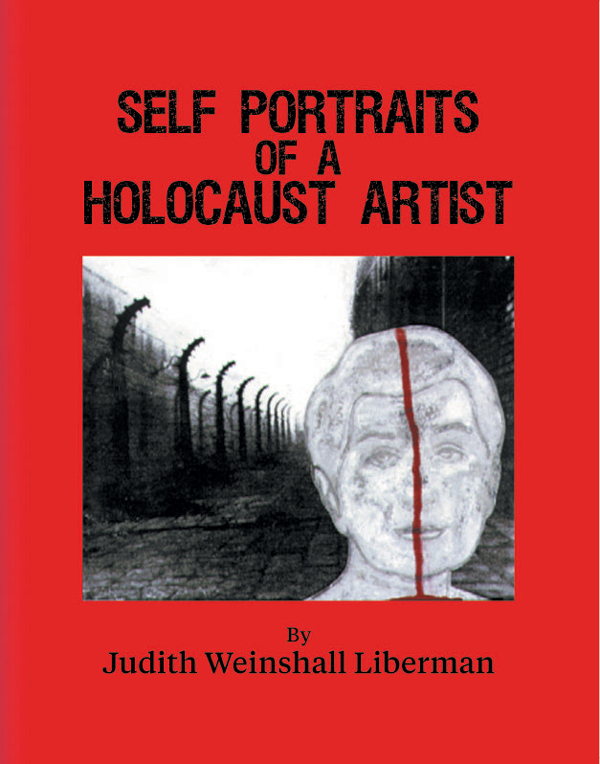 Self Portraits of a Holocaust Artist
ABOUT THE BOOK
HOLOCAUST PAINTINGS introduces the reader to a series of paintings about the Holocaust which the artist-author Judith Weinshall Liberman created during her long career in visual art. The series is in the permanent collection of the Florida Holocaust Museum in St. Petersburg, Florida. The paintings are here presented to the reader for the first time in one volume. The clear text and the accompanying images of the artworks combine to throw light on the scope and meaning of the artist-author's paintings about the Holocaust.
SONGS ABOUT THE HOLOCAUST:
LIKE SHEEP TO THE SLAUGHTER (From the musical "To Be An Artist")

Listen

Read the lyrics
RED, GRAY, AND BLACK (From the musical "To Be An Artist")

Listen

Read the lyrics