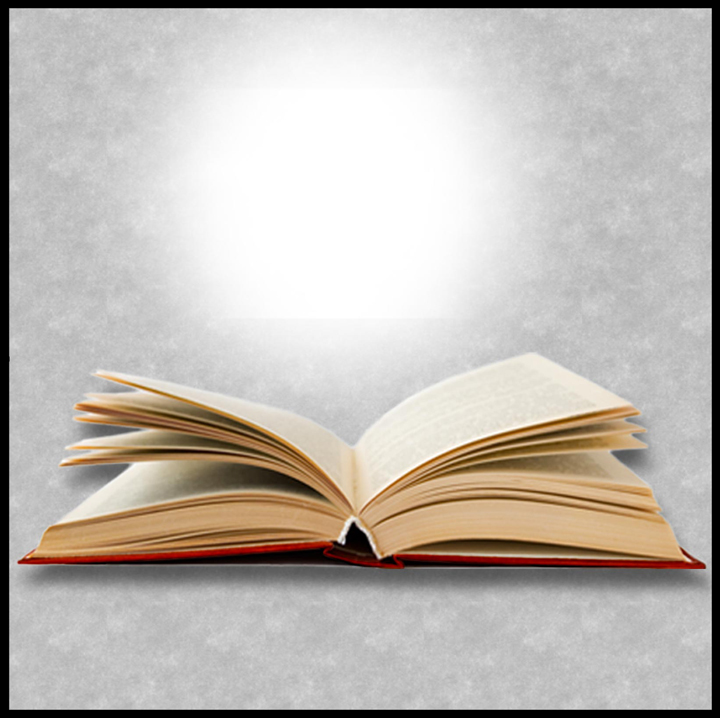 Writing by Judith Weinshall Liberman
ABOUT THE AUTHOR
Born in Israel (then called Palestine ), Judith Weinshall Liberman came to the United States in 1947 to pursue higher education. She earned four American university degrees, including two in law, a J.D. from the University of Chicago Law School and an LL.M. from the University of Michigan Law School. After settling in the Boston area in 1956, she studied art and creative writing. Beginning in the early 1960s, and for four decades thereafter, Ms. Liberman created numerous series of artworks. Her art has been widely exhibited, and is represented in the collection of museums and other public institutions. During her long career in visual art, Ms. Liberman wrote and published several books.
Her book THE BIRD'S LAST SONG (Addison-Wesley, 1976), which she wrote and illustrated, won a citation as one of the fabulous books of the year.
In 2002 she published HOLOCAUST WALL HANGINGS, a book about one of her most important series of artworks. This was followed by her autobiography, MY LIFE INTO ART (BookLocker, 2007).
The four plays in LOOKING BACK (iUniverse, 2010) were all written after Judith Weinshall Liberman reached her eighties. One play, Empathy, was inspired by a period in the playwright's life, when her husband, then only 52, suffered a stroke which rendered him unable to play the piano and led to his severe depression. The other three plays - Good Old Abraham, Michal and Sisera's Mother - were inspired by Old Testament stories which the playwright studied in elementary school in her native Israel but upon which she bestows, in her plays, a mature perspective that raises questions relevant to our times.
In her second book of plays, ON BEING AN ARTIST (iUniverse, 2012), all four dramatic works are semi-autobiographical and give expression to the insight the author gained through half a century of creating visual art and of writing. The first play, Soul Mate, was inspired by Ms. Liberman's collaboration with a gifted young composer on her own first musical play. Both Vincent's Visit and Judith and Anne were inspired by the author's experience as a visual artist, especially by the years she devoted to creating her three series of artworks about the Holocaust. To Be An Artist integrates elements from Vincent's Visit and Judith and Anne into a musical play in which the characters express themselves not only through frank dialogue but also in twenty lyrics which provide insight into their minds and hearts.
After writing her two books of plays, Juith Weinshall Liberman published two books of poetry. One, REFLECTIONS: Poems, Lyrics, and Stories (iUniverse, 2012), was published in collaboration with her daughter, Laura Libernman, M.D. This book was followed by another book of poetry, PASSION: Poems of Love and Protest (iUniverse, 2013). In 2013 Ms. Liberman also published a book about her mother's life and poetry (ZINA: A Selection from Her Poems and Photographs, (iUniverse).
In 2012, she published her second children's book, ICE CREAM SNOW, a book she also illustrated. This book whetted her appetite for publishing picture books, and she published her third children's book, THE LITTLE FAIRY, in 2013. The latter book was illustrated by Gail Davis under the author's guidance.
In 2014, she published several picture books including THE VERY OLD PAINTER AND HER HUSBAND (Illustrated by Gail Davis), ANGELS PUPPIES (Illustrated by the author), THE TUNNEL (Illustrated by Gail Davis), THE MOUNTAIN (Illustrated by Gail Davis), THE BEE AND THE BUTTERFLY (Illustrated by Radu Costea), THE GIANT HOUSE (Illustrated by Gail Davis), and THE OLD DOLL (Illustrated by Gail Davis). She also published HAIFA: MY HOME TOWN (Illustrated by Radu Costea), and COLOR IN OUR WORLD (Illustrated by the author with photographs).
In 2015 Judith brings us THE LITTLE SONGBIRD (Illustrated by Gau Family Studio), FIFTEEN FABLES (Illustrated by Gail Davis), it's companion TWELVE MORE FABLES (Illustrated by Gail Davis), and THE BIRD WHO WENT TO HEAVEN (Illustrated by Gau Family Studio).
Purchase Books by Judith Weinshall Liberman ON AMAZON
The Bird's Last Song (Illustrated by the author) (1976)
Holocaust Wall Hangings (2002)
My Life Into Art: An Autobiography (2007)
Looking Back: Four Plays (2010)
On Being an Artist: Three Plays and a Libretto (2012)
Reflections: Poems, Lyrics, and Stories (With Laura Liberman, M.D.) (2012)
Ice Cream Snow (Illustrated by the author) (2012)
Passion: Poems of Love and Protest (2013)
Zina: A Selection From Her Poems and Photographs (2013)
The Little Fairy (Illustrated by Gail Davis) (2013)
Haifa: My Home Town (Illustrated by Radu Costea) (2014)
Color In Our World (Illustrated by the author with photographs) (2014)
The Very Old Painter and Her Husband (Illustrated by Gail Davis) (2014)
Angels Puppies (Illustrated by the author) (2014)
The Tunnel (Illustrated by Gail Davis) (2014)
The Mountain (Illustrated by Gail Davis) (2014)
The Bee and the Butterfly (Illustrated by Radu Costea) (2014)
The Giant House (Illustrated by Gail Davis) (2014)
The Old Doll (Illustrated by Gail Davis) (2014)
The Little Songbird (Illustrated by Gau Family Studio) (2015)
Fifteen Fables (Illustrated by Gail Davis) (2015)
Twelve More Fables (Illustrated by Gail Davis) (2015)
The Bird Who Went to Heaven (Illustrated by Gau Family Studio) (2015)
A Parakeet For Eric (Illustrated by Gail Davis) (2015)
Tales of Human Foibles (Illustrated by Gail Davis) (2015)
In The Military Cemetery (Illustrated by Gail Davis) (2015)
The Girl And The Pigeons (Illustrated by Gail Davis) (2015)
More Tales of Human Foibles (Illustrated by Gail Davis) (2015)
Michael and the Flag (Illustrated by Gail Davis) (2016)
What Will I Be? (Illustrated by Gail Davis) (2016)
If I Had The Power (Illustrated by Gail Davis) (2016)
If I Were Rich (Illustrated by Gail Davis) (2016)
the Whirlpoolr (Illustrated by Gail Davis) (2016)
Lucy and the Snowman (Illustrated by Gail Davis) (2016)
The Letters of the Alphabet (Illustrated by Gail Davis) (2016)
Tales of the Roman Numerals (Illustrated by Gail Davis) (2016)
The Bridge (Illustrated by Gail Davis) (2016)
If I Had A Little Sister (Illustrated by Gau Family Studio) (2016)
Grandma's Glasses (Illustrated by Gail Davis) (2016)
If I Were A Mom (Illustrated by Gau Family Studio) (2016)
The Secret (Illustrated by Gau Family Studio) (2016)
Anne Frank In My Art (Illustrated by the author) (2016)
Ruthie And Her Ancestors (Illustrated by Al Margolis) (2017)
An Introduction To My Judaica Art (Illustrated by the author) (2017)
Ronnie's Alarm Clock (Illustrated by Gau Family Studio) (2017)
Shop And Shop (Illustrated by Gau Family Studio) (2017)
The Rainbow (Illustrated by Gail Davis) (2017)
Heavenly Gardens (Illustrated by Radu Costea) (2017)
Holocaust Paintings (Illustrated by the author) (2017)
Homo Sapiens (Illustrated by the author) (2017)
Self Portraits of a Holocaust Artist (Illustrated by the author) (2017)
Your Grandpa (Illustrated by Gau Family Studio) (2017)
The Train (Illustrated by Gail Davis) (2017)
The Wailing Wall (Illustrated by Gail Davis) (2017)
My Birthday (Illustrated by Gau Family Studio) (2017)